Listen! New Interview with Brad on the Carey Nieuwhof Leadership Podcast
Do you know what it's like to be in a room with the president of In 'N Out Burger, a billionaire entrepreneur, and an individual on the Forbes List?
Probably not.
But Brad does—and what he's discovered about generous living despite all levels of wealth is sure to transform your life! And we can't wait to share this with you.
In this powerful new interview, Brad Formsma, the Founder of I Like Giving, shares this story (and more) on a podcast loved by thousands of leaders and pastors worldwide, The Carey Nieuwhof Leadership Podcast.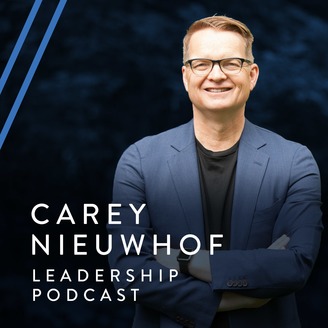 Brad and Carey met early in 2019 at a private event Brad hosted about generosity, and they become fast friends. Their love for people, along with their passion for sharing information and inspiration to improve the lives of those who hear from them, created an instant bond. Brad has appreciated how much he's learned from Carey in their short relationship.
We're so thankful for the opportunity to share what we've learned about generous living through Carey's podcast. And we wanted to give all of the I Like Giving family a chance to listen!
______
______
In this interview Brad and Carey talk about:
Bringing high net worth individuals together to create shared experiences around generosity

How to build relationships with your donors, not just ask them for money

Ways to overcome the intimidation and awkward conversations

Six ideas to live a generous life beyond giving money

Practical tips to be generous with your influence

The biggest barriers to a generous spirit
A few key takeaways
Generosity starts with the relationships
If you see your donors as a means to an end, they will quickly realize it. Instead, invest in the relationship and give these high net worth givers an opportunity to be able to be with peers and to be challenged—in both their faith and their generosity. Don't make your donors feel like an ATM.
There's more to generosity than money
Brad encourages people to be generous with more than their financial wealth. We all have the ability to give in so many other ways. Here's the full list:
Generous with thoughts

Generous with words

Generous with money

Generous with influence

Generous with time

Generous with attention

Generous with stuff